Graffiti is equally loved and hated worldwide – and is normally seen as anarchy or rebellion art.
I have tried to find a collection of murals and street art that is really impressive.
I would love it if you spent a little time looking at the ones I have collected for you here – Have fun!
Graffiti and Street art Pics – Number One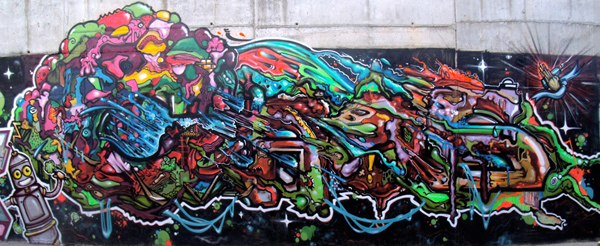 Image found here – http://www.designbolts.com/
Graffiti and Street art Pics – Number Two
Image found here – http://artaksyonova.wordpress.com/
Graffiti and Street art Pics – Number Three
Image found here – http://www.sketchy.com/
Graffiti and Street art Pics – Number Four
Image found here – http://ciuki.wordpress.com/
Graffiti and Street art Pics – Number Five
Image found here – http://www.smashingmagazine.com/
Graffiti and Street art Pics – Number Six
Image found here – http://manicmumdays.com/
Graffiti and Street art Pics – Number Seven
Image found here – http://artaksyonova.wordpress.com/
Graffiti and Street art Pics – Number Eight
Image found here – http://trinixy.ru/
Graffiti and Street art Pics – Number Nine
Image found here – http://imgur.com/
Graffiti and Street art Pics – Number Ten
Image found here – http://www.interactivearchitecture.net/
Graffiti and Street art Pics – Number Eleven
Image found here – http://onajunket.com/
Graffiti and Street art Pics – Number Twelve
Image found here – http://spiritrising7.deviantart.com/
Graffiti and Street art Pics – Number Thirteen
Image found here – http://www.reddit.com/
Graffiti and Street art Pics – Number Fourteen
Image found here – http://markfishernyc1.blogspot.com/
Graffiti and Street art Pics – Number Fifteen
Image found here – http://bikeskirt.com
Graffiti and Street art Pics – Number Sixteen
Image found here – http://fletchercasey.wordpress.com/
Graffiti and Street art Pics – Number Seventeen
Image found here – https://stylebarbie.wordpress.com/
Graffiti and Street art Pics – Number Eighteen
Image found here – http://mashable.com/
Graffiti and Street art Pics – Number Nineteen
Image found here – http://therunningwave.blogspot.com/
Graffiti and Street art Pics – Number Twenty
Image found here – http://www.zastavki.com/
Graffiti and Street art Pics – Number Twenty One
Image found here – http://thechive.com/
Graffiti and Street art Pics – Number Twenty Two
Image found here – http://graffitiworld.tv/
Graffiti and Street art Pics – Number Twenty Three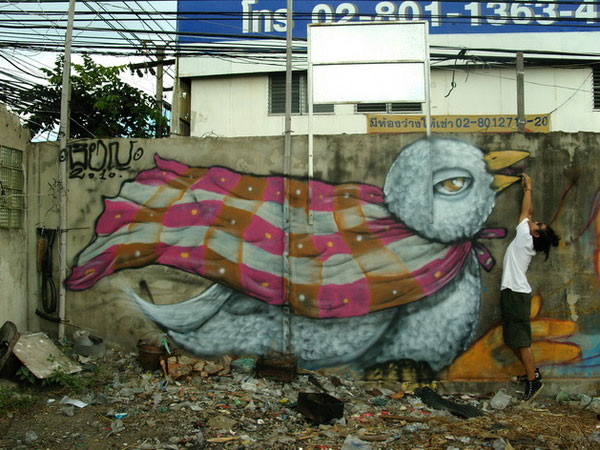 Image found here – http://www.designbolts.com/
Graffiti and Street art Pics – Number Twenty Four
Image found here – http://onajunket.com/
Graffiti and Street art Pics – Number Twenty Five
This one might be a normal painting – sorry about that 🙂
Image found here – http://huatunan-art.tumblr.com/
Graffiti and Street art Pics – Number Twenty Six
Image found here – http://www.techbeats.co.uk/
Graffiti and Street art Pics – Number Twenty Seven
Image found here – http://www.foroaudioyvideo.com.ar/
Graffiti and Street art Pics – Number Twenty Eight
Image found here – http://relaxic.net/
Graffiti and Street art Pics – Number Twenty Nine
Image found here – http://relaxic.net/
Graffiti and Street art Pics – Number Thirty
Image found here – http://funny-pictures.picphotos.net/
Graffiti and Street art Pics – Number Thirty One
Image found here – http://megajaja.pl/
Thanks for the visit! If you enjoyed this I have a few other picture collection style series – click on the button below to be taken to the blog page that has all of them there
Please use the share buttons to show your friends